JOIN THE MOVEMENT
Are you active on Facebook? Twitter? Pinterest? In the blogosphere? Then you can be part of the movement to improve sexual health!
We hear it all the time – people today want to do something to create positive change in the world, but they're unsure about how to get started. You have influence in the world around you, and you can use your social media presence to make a real difference.
Sexual health is at the center of a growing movement to make life better for people everywhere. For too long this has been a taboo topic. People were afraid to talk about sex and about sexual health. The ASHA Ambassador program is a positive way to change that.
It starts with one post, one tweet, one pin at a time.

What is an ASHA Ambassador?
ASHA ambassadors are people who are unafraid to speak sexual health.
Social media is everywhere, and it's a powerful tool in the fight for improved sexual health. ASHA Ambassadors leverage social media and so get people talking about sexual health, to break the taboos. More openness and conversation impacts people's lives!
Each ASHA Ambassador is part of a wider network of people, all with the goal to bring the topic of sexual health front and center.
Being an ASHA Ambassador is EASY
As an ASHA Ambassador, you'll educate people about sexual health with the support of the ASHA database of knowledge. There are no set requirements for you, and it's easy to do! You can make a difference simply by tweeting, posting pics, sharing and liking posts, or even creating content for our blog.
The more you like, comment, share, and create, the more people you'll impact. Social media works! Together we can make it work for something good. Use the hashtag #ispeakforsexualhealth
We know you care about your sexual health and the sexual health of others, which is why we'd like you to be an AWESOME ASHA Ambassador. You can help your friends and family, and even touch the wider world beyond. Help others learn what they need to know to be sexually healthy and you'll be making a difference. They'll trust you which makes a big difference.
What ASHA Ambassadors do
You can make being an Ambassador your own – it's something that you have a part in creating! Here are some ideas to get you started:
Blogs – you can post one or two blog posts related to sexual health a month
Twitter – tweet a sexual health tweet once or twice a week or retweet an ASHA tweet
Facebook – post about sexual health with a link to ASHA once a week
Instagram – share a pic about sexual health once a week
Snapchat – Snap about sexual health!
Wherever you are on social media, you can use your influence to improve sexual health as an ASHA Ambassador!
 Why you should become a sexual health ASHA Ambassador
First and foremost, we do it because we believe in the importance of promoting sexual health. But there are also some major perks:
We'll promote you on the ASHA website
You'll get the title of official ASHA Ambassador
Tons of incentives and discounts
Mentorship from ASHA's awesome staff
Membership in an elite community of sexual health pioneers
The feeling of taking action for change!
 Join the sexual health revolution
Most of us don't realize how powerful we are, how much influence we hold. Now is the time for you to embrace the power that you have and to make a positive change in the lives of real people.
Joining the ASHA Ambassador team is simple and easy. Don't wait! Click here to fill out the super simple application, and start making a difference in right now!
ASHA Ambassadors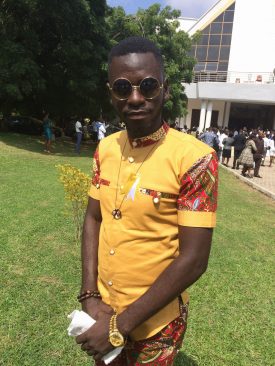 Boakye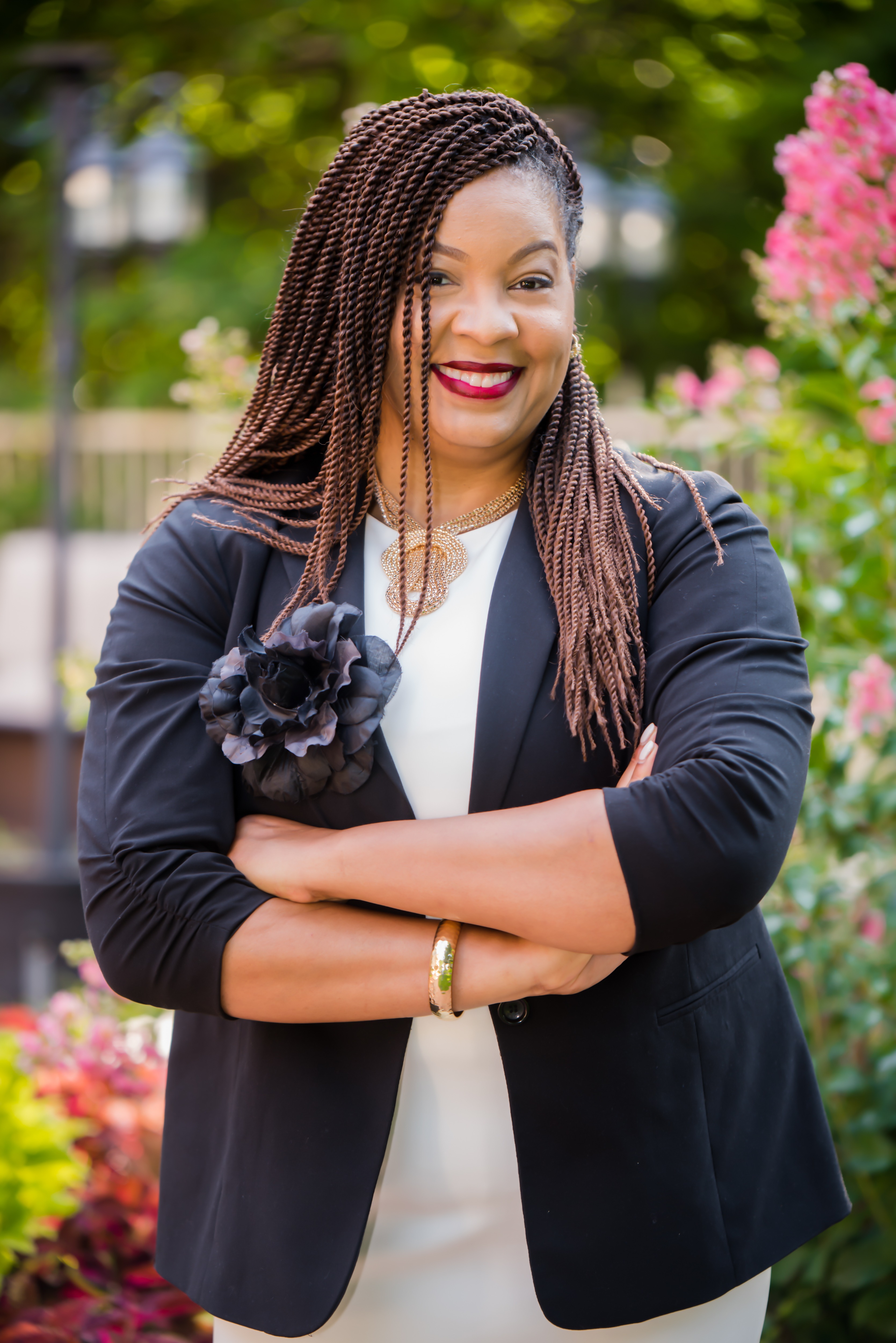 Rolanda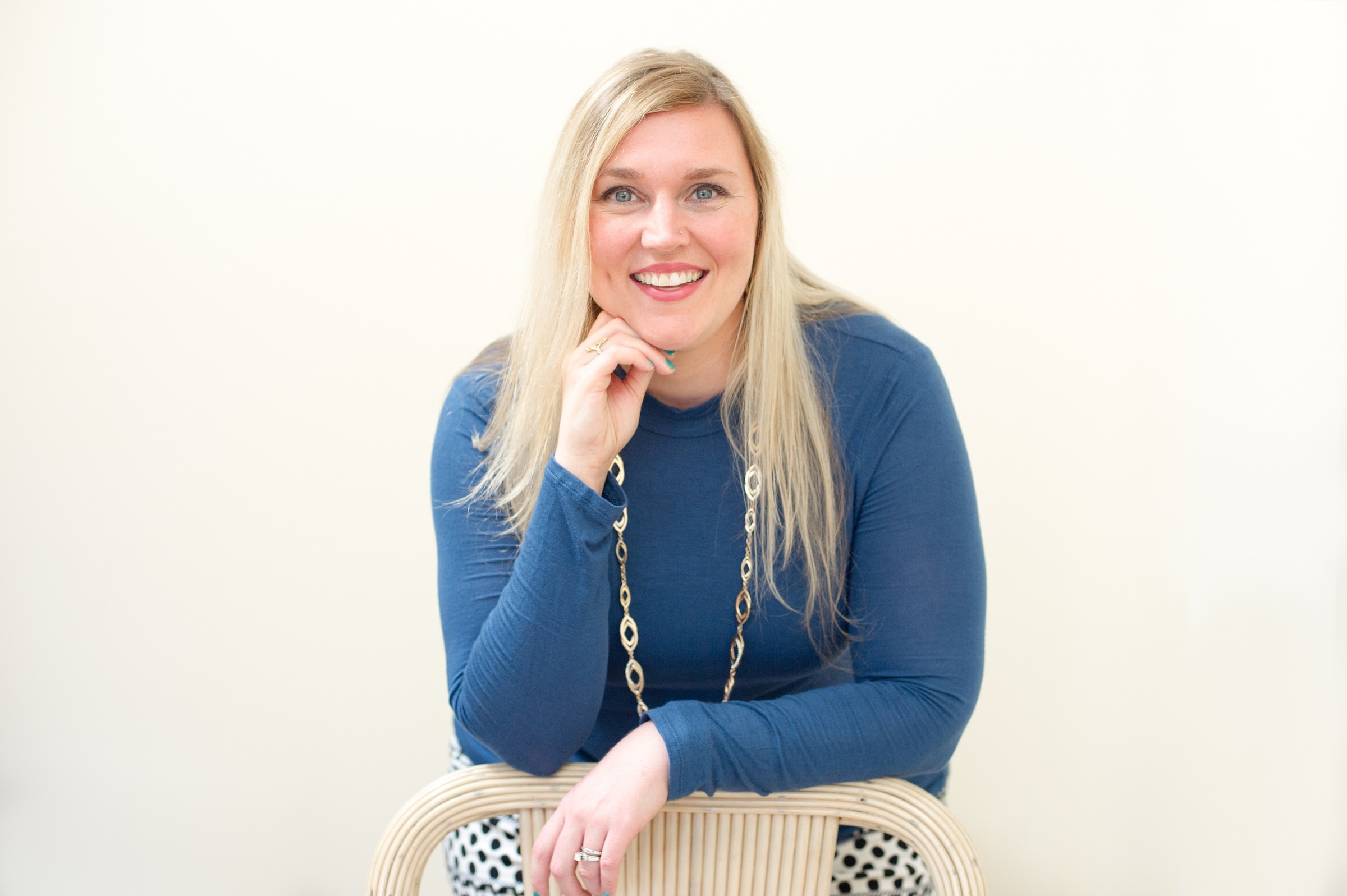 Krista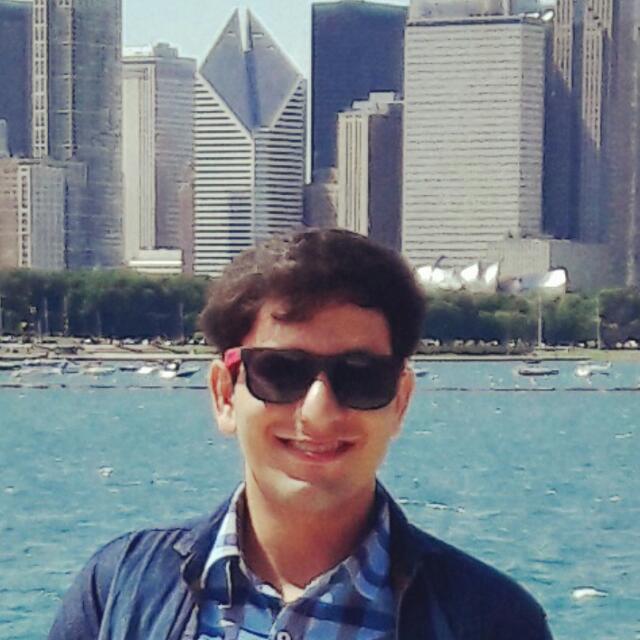 Muntazir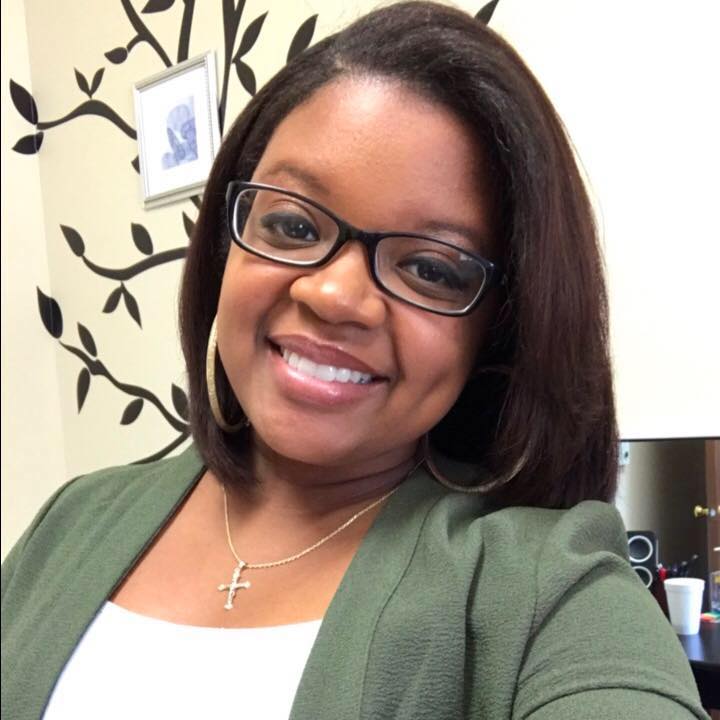 Ashley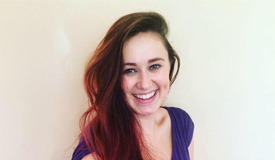 Anna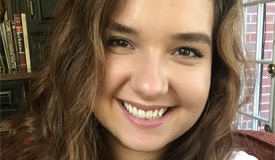 Olivia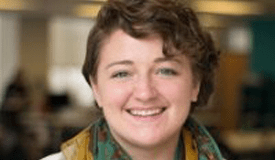 Madeline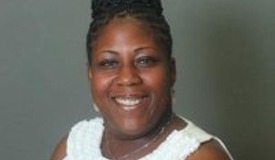 Ayana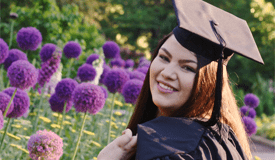 Hayley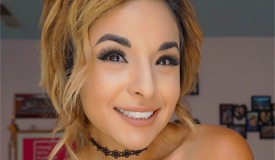 Sabina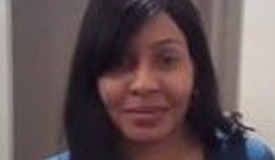 Tarra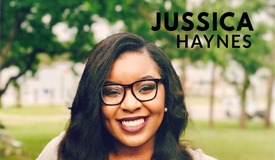 Jussica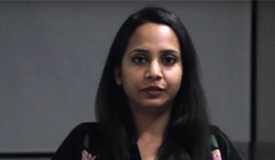 Pragati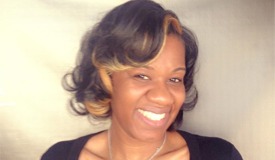 Nhakia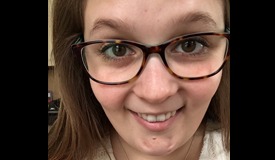 Courtney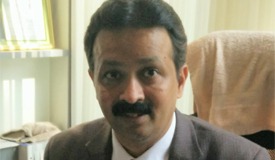 Kiran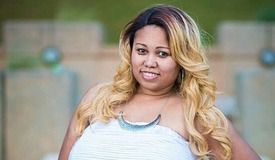 Cassandra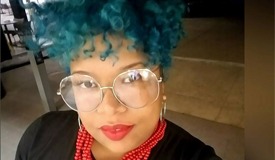 Goody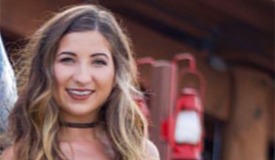 McKenzie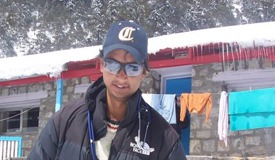 Bishwa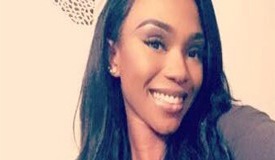 Mavis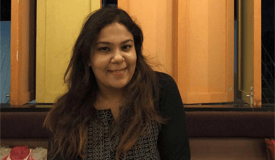 Madhura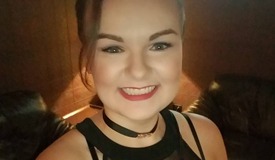 Bridgett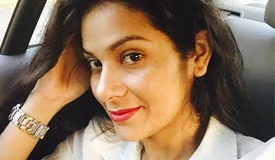 Chanchal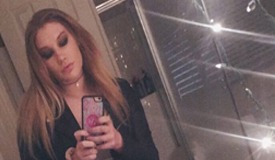 Rebecca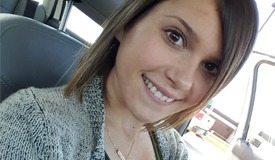 Shanda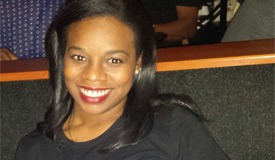 Danielle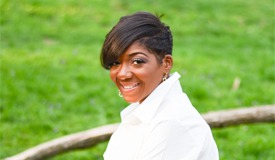 Amanda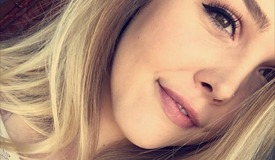 Haley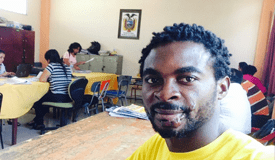 Muhammed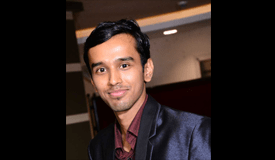 Ashish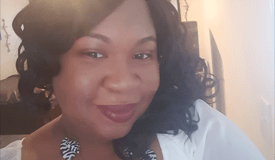 Laketha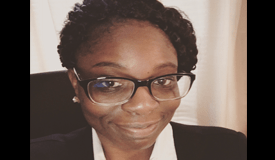 LaToya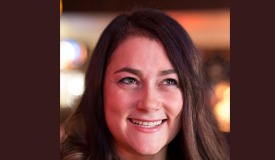 Adria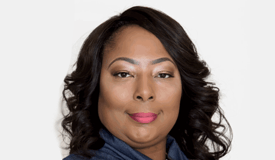 Lisa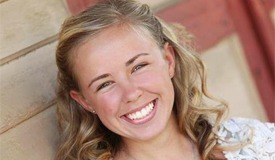 Kayla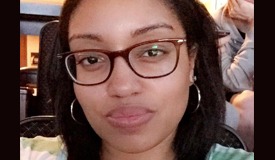 Kailah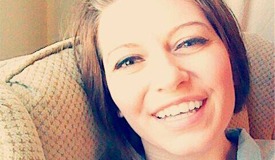 Leslie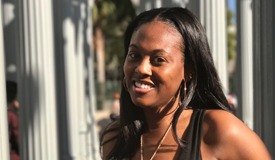 Taneisha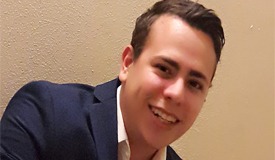 Luis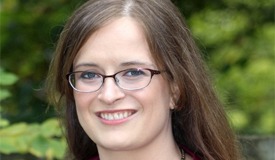 Kathy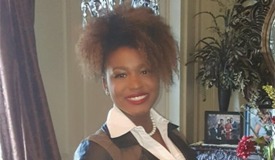 Ariel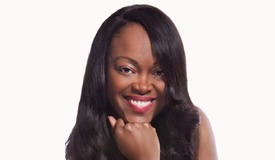 Sandy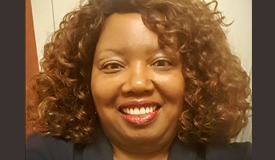 Cynthia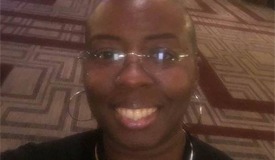 Irene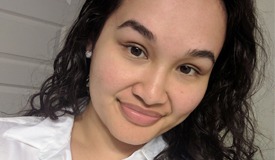 Mary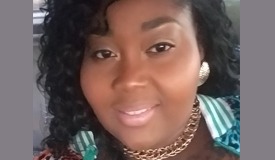 Natalie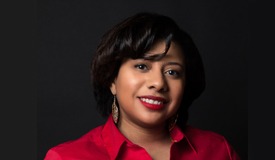 Kimberly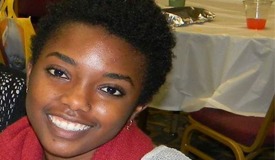 Nikaya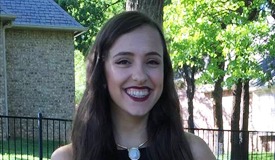 Sara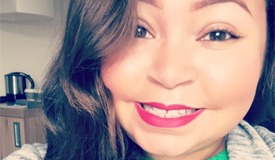 Aimee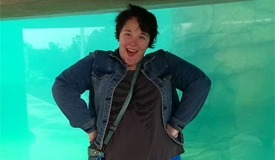 Kirsten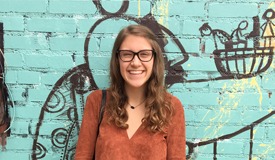 Erica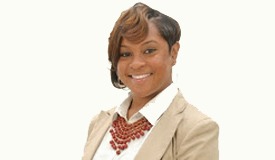 Maryssa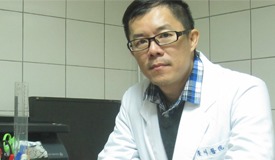 CK Chew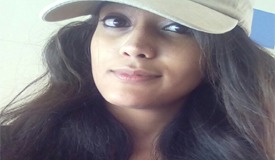 Shrutika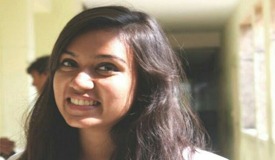 Amrutha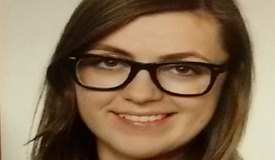 Michalina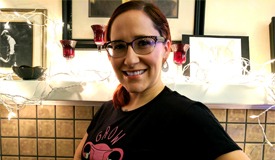 Lydia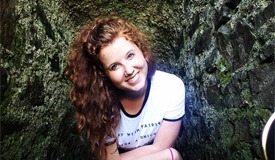 Anna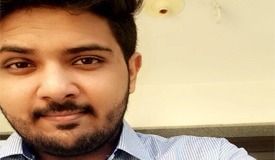 Tirth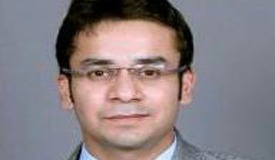 Debashish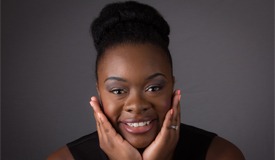 Belize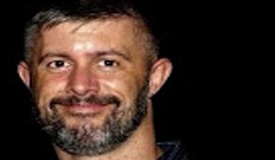 Kennon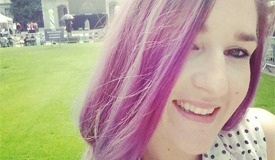 Kenna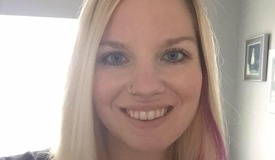 Samantha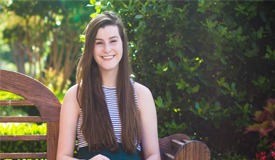 Amy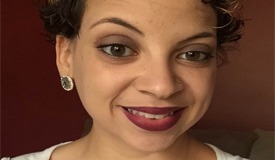 Gabrielle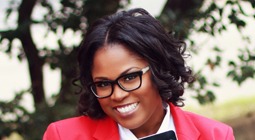 Tanya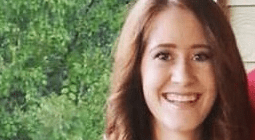 Madison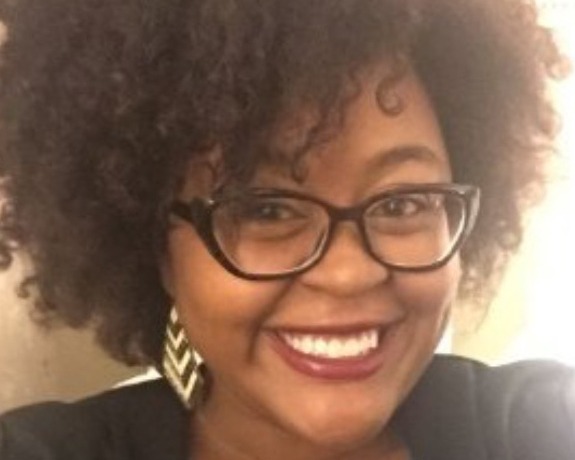 Shemeka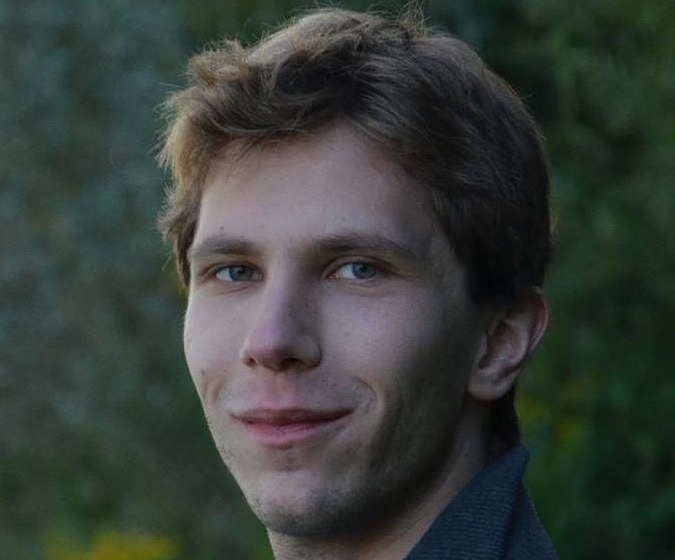 Wojciech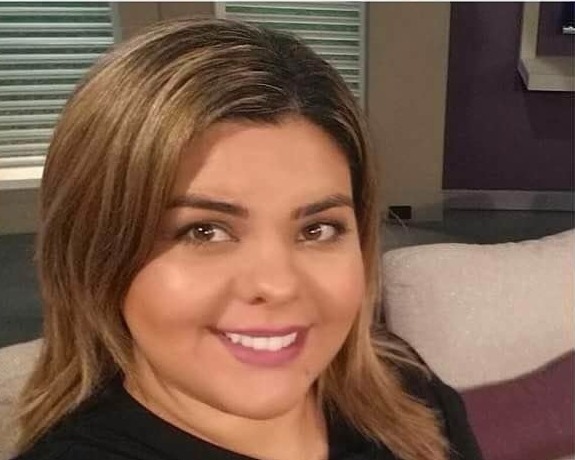 Brenda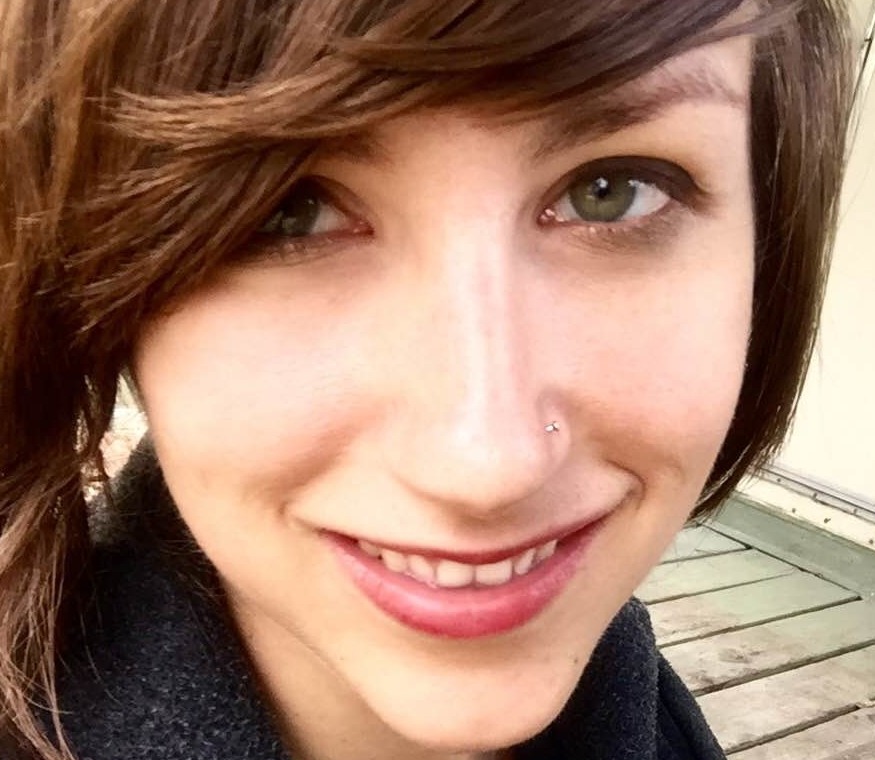 Brianna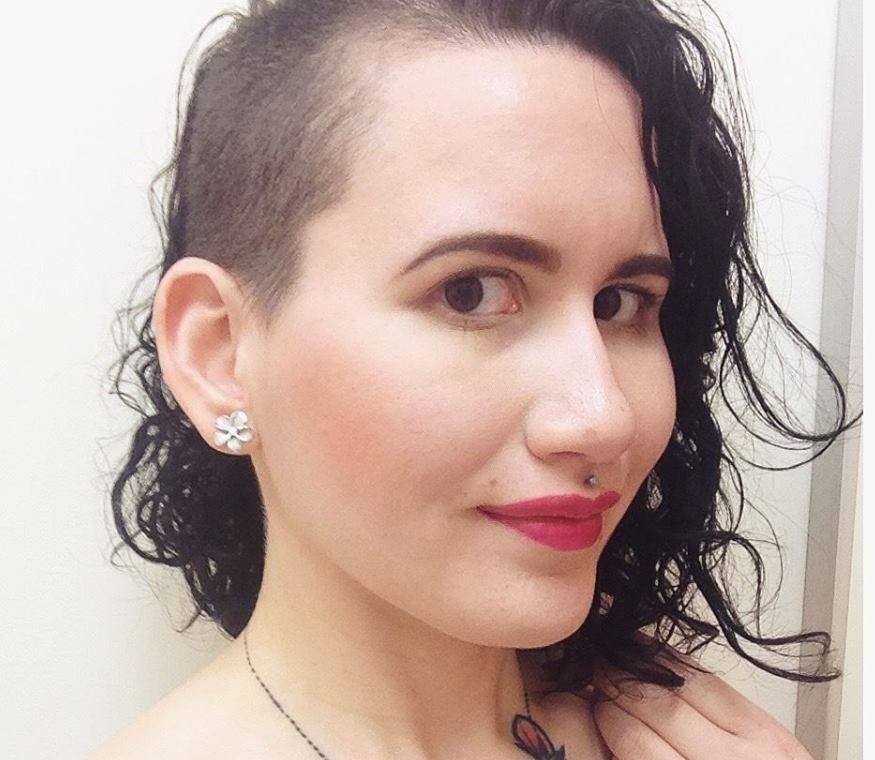 Siiri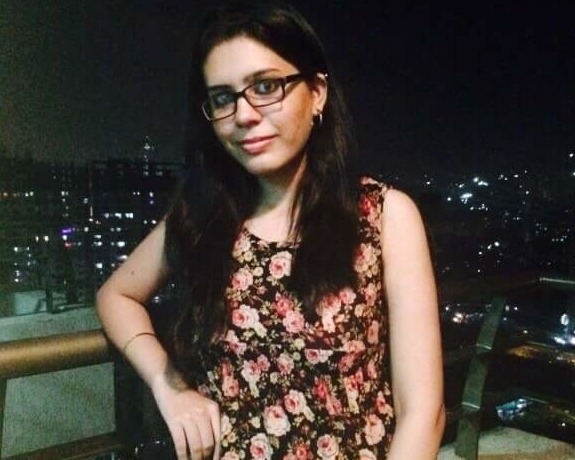 Priyanka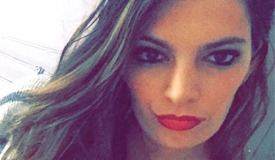 Lauren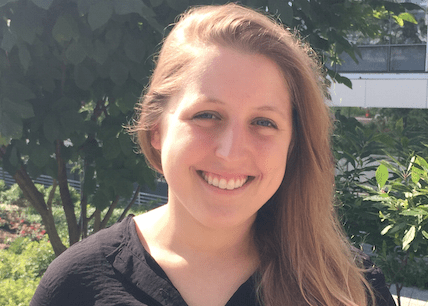 Bethany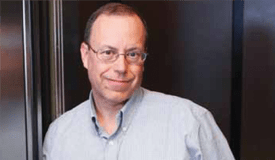 Fred
Boakye

I am Boakye Enoch from Ghana West-Africa. I am in the teaching field. My main aim of being an ambassador of ASHA is to educate the youth within and around my community on their sexual life and also assist them to make right decisions concerning their sex life.

Rolanda

Rolanda Coverson is a Doctoral prepared Board Certified Family Nurse Practitioner. She began her career in the field of Biochemistry by working for 3 major research institutions. Since that time, she has made her way to her true passion of providing evidenced based quality care to the geriatric population in Philadelphia. She has nearly 25 years of experience in various areas of cancer research, genetic research, acute care, chronic care management and as a college educator. In addition to her extensive clinical and research experience, Rolanda also has an outstanding academic background that includes two bachelor's degrees ( Bachelors of Science in Biology Education from Hampton University and Bachelors of Science in Nursing from Thomas Jefferson University), two masters degrees ( Masters in Science in Biomedical Chemistry from Thomas Jefferson University) and ( dual Masters of Science for Family Nurse Practitioner and Community Systems Administration from Thomas Jefferson University), completed a Nurse Educator Certification Program at Thomas Jefferson University and lastly (Doctorate of Nursing Practice from Villanova University). For many years, Rolanda desired to be able to blend her varied experience as a health professional. Her passion has always been to serve those populations of most need. She has been able to live this passion to promote and facilitate quality care in her current role at Optum, United Health Care. Rolanda believes in building long lasting and trusting relationships with patients, families and the interdisciplinary team. She truly is guided by the philosophy that "Only a life lived in the service to others is worth living"- Albert Einstein.

Krista

I found my calling as a psychologist and sex therapist during a two-year postdoctoral fellowship at the University of Minnesota's Program in Human Sexuality. I have since become certified as a sex therapist by the American Association of Sexuality Educators, Counselors, and Therapist (AASECT). A year and a half ago I started building my dream of establishing a non-profit sex therapy and education center. I am now the Executive Director of the Carolina Sexual Wellness Center in Cary, NC. Being and ASHA Ambassador is an opportunity to join with a great organization to further both their goals and those of my own organization to disseminate honest and accurate information about sexual health and wellness.

Muntazir

Muntazir Ali Sayed is currently completing his MBBS (Bachelor in Medicine and Bachelor in Surgery) degree from R.C.S.M. Government Medical College and CPR General Hospital, Kolhapur at Maharashtra University of Health Sciences, Nashik. He believes that there is a high amount of discrimination and taboo in healthcare around sexual health in a developing country like India. People who suffer from Sexually Transmitted Diseases (STDs) deserve the same respect as others; however in reality they are always looked down. There has to be someone to lift their spirits up and Muntazir feels that American Sexual Health Association (ASHA) is the premier organization who has been working towards sexual health awareness and thus ASHA can provide him a platform to spread such awareness which can bring equality in society and break all taboos. That is why he joined ASHA. He has worked for several youth-led and youth-serving organizations including IFMSA (International Federation of Medical Students' Associations) which included setting up camps in undeserved and underprivileged areas to raise more awareness on such stringent issues impacting sexual health and sexual behavior. Much of his work has been in collaboration with community-based organizations, academic institutions, state, national and international conferences. He believes that ASHA will provide him a voice to teach, inspire and motivate to take modern medicine to the interiors of society where ignorance & superstition engulf the health of people.

Ashley

Hello from North Carolina. My name is Ashley Carmenia and I currently reside in Charlotte, North Carolina. I currently hold a Bachelor's of Science degree in Health Science with a concentration in Community Health Education and Promotion from California State University, San Bernardino and a Masters of Public Health from the University of New England. I currently work at an infectious disease clinic in the clinical research department where many of our clinical trials focus on new medications in the field of HIV, such as PrEP. I am also a Certified HIV Pre-/Post-Test Counselor that oversees the HIV testing and prevention at our clinic. Sexual health education and wellness has been a passion of mine for over a decade now. Throughout my studies, I have always focused my research and projects on reproductive health, particularly in women and adolescents. I strongly feel that knowledge is power! One of the best ways to empower people is to provide them with the tools and as much information as possible to make sex less taboo and to make the most informed decisions. I am so excited to be an ASHA Ambassador as this is a great organization that shares the same passion as myself – to educate and improve sexual health for all. I am always ready and willing to lend an open ear or engage in conversation. Let's talk! #ispeaksexhealth

Anna

Anna is a recent graduate of The Ohio State University, where she studied psychology, sociology, and sexuality studies. Having received an unfortunate series of abstinence-only sexual education in middle school and high school, she recognizes that damage that sexual health misinformation can cause. Now she strongly believes that everyone deserves access to the knowledge necessary for them to make the best possible decisions for their own sexual health. As an ASHA ambassador, she hopes to promote inclusive, medically accurate, and comprehensive sex information and education.

Olivia

I graduated from Indiana University with a Bachelor's degree in Community Health and minors in Psychology and Human Sexuality. Throughout my academic career I realized how fascinating sexual health can be. I also realized how much of a need there is for more comprehensive and expansive sex education. I believe everyone has a right to know how to take care of their own sexual health. As an ASHA Ambassador, I hope to be able to share the knowledge and experience I've gained to help bring the world one step closer to optimal sexual health.

Madeline

Madeline dreams of an education system where people of all sexualities and genders have access to relevant sexual health education. She is incredibly excited to join the ASHA Ambassador team to spread evidence-based, accurate, and LGBTQ-specific information about sexual health and address innovative and effective ways to close health gaps. She is passionately dedicated to ensuring the right to health for her LGBTQ siblings, and looks forward to taking part in conversation and action with ASHA.

Ayana

Ayana Rush is an experienced human services professional. Ms. Rush possess 15+ years of diverse experience in social services, education, and property management, and additional experience in grant proposals and administrative management. Ms. Rush has a Master's degree in Public Administration and is a licensed Human Service Board Practitioner and social worker. Ms. Rush has participated in the following: Evidence Base Programs Master Trainer – Matter of Balance Boston University Master Trainer – Chronic Disease Self-Management Program – Stanford University Master Trainer – Chronic Disease Diabetes Management Program – Stanford University Ms. Rush also participated in the following Initiatives: Multi-Disciplinary Approach to Child Welfare System, 2002 New York City Mayor's Office to Combat Domestic Violence, 1999 Ms. Rush is currently an adjunct professor at two colleges and also provides training for the Credentialed Alcohol Substance Abuse Counselor licensure in New York. Ms. Rush is the founding goddess of Rush Consulting LLC and Strictly Serious Women Inc. a nonprofit organization. In my constant work with women the theme regarding sexual health is prevalent; in my past position as a HIV educator I worked to insure that both sexes made informed decisions. I feel a synergy between my past accomplishments and the mission of ASAHA to work in connection with keeping everyone informed and have the opportunity to make educated decisions.

Hayley

Originally from Manchester, Tennessee, Hayley Farless is a graduate of Duke University, where she studied cultural anthropology and global health. Her research at Duke focused upon women's sexual health, and now she works on reproductive justice in the nonprofit sector. Having grown up in a rural area with no sexual education, Hayley is passionate about making accurate sexual health information accessible and eliminating the stigma associated with healthy and consensual sex. She lives in Washington, D.C., with her partner, a cat, and five adorable geckos.

Sabina

I wasn't one of those people who always "knew" their calling I sort of stumbled upon it or maybe it found me. When I was earning my Bachelor's degree I was earning it blinded until I did a quantitative research essay on the cause and effects of teen pregnancy is the United States. Ever since that essay I wrote in 2014 I've been in love with reproductive healthcare. It gets under my skin that our school system lacks in quality sex education and let's be honest no teen wants to talk about sex with their parents. So I've been on a mission to build an image and devote my life's work catering to all teens that deserve an un-bias and honest education about sex. The law of attraction is truly amazing and it has guided me to the American Sexual Health Association. I'm always looking for more opportunities to get involved with the reproductive healthcare business and so I found ASHS. I've decided to become an ASHS Ambassador because this is a step forward to my goal and an outlet to do what I love the most; creating a fun environment to inform teens about sex.

Tarra

Who am I? My name is Dr. Tarra Bates-Duford. I am a Forensic Psychologist specializing in familial dysfunction and traumatic experience. I am a Marriage, Couples, & Family therapist, and a Certified Relationship Expert (American Psychotherapy Association #15221). I am President/CEO of Family Matters Counseling Group PLLC, located in Raleigh, NC. I am also a board member for HopeLine, Inc., a suicide hotline also based in Raleigh, NC. I am a contributor of PsychCentral.com (Relationship Corner), divorcemagazine.com, and have my own blogsite LoveLustFantasies.com. I wanted to become an ASHA Ambassador because I believe in the power of education, specifically, sexual education. I think more conversations should include topics covering, sexuality, relationships, intimacy, STD's, and health.

Jussica

Jussica Haynes is a native of New Bern, NC. She graduated from East Carolina University (ECU) with a Bachelor's degree in Public Health Studies concentrating in Community Health. Jussica is now a graduate student at ECU furthering her studies in public health. Recently, she launched a health and wellness blog entitled JussRealHealth to address and educate men and women on health issues/topics in a relatable way. Her main focus is on mental and sexual health. Jussica currently serves as an ambassador for Show Your Love, a national campaign designed to promote wellbeing and support young men and women as they strive make healthy lifestyle choices. She is also an intern for the Center for Health Policy and Inequalities Research at Duke. Jussica wanted to become an ASHA ambassador to further address sexual health issues and to normalize the conversation. She plans to use this platform to serve as a resource person, to promote sexual health, and to carry on the vision and values of ASHA.

Pragati

Pragati is a medical doctor by qualification and has worked extensively in the public health fields of maternal, child and reproductive health. In her personal time, she founded Indian Aces, India's first and only collective for asexual folk in the country, in 2014 and has been working pro-bono for the community since. She recently presented her research paper on Asexuality at the World Association of Sexual Health in Prague where her study was selected for poster as well as oral presentation, and published in the prestigious Journal of Sexual Medicine by Elsevier (link). She has won an award for 'digital creativity' for her work in the subject of sexuality and asexuality from Women's Web (link), and a prize for her poetry performance on Asexuality from Population First, UNFPA and ColorsTV (link). She also organizes and executes workshops independently on the subject of Sexuality and Asexuality in the country (link).

Nhakia

Nhakia Outland, MSW is a HIV Prevention Navigator at the Philadelphia Department of Public Health- Ambulatory Health Services. She received her Bachelor's degree from Chestnut Hill College in Human Service and Women Studies before earning her Master in Social Work degree in Community and Policy from Temple University in Philadelphia. Nhakia hopes to gain her doctorate in the future. Nhakia has worked in the social service field in different capacities for over 10 years; and in the HIV/AIDS community for over 5 years in various roles. She also has a background in training new hires and social work interns on health insurance resources and case management. Nhakia recently went public with her sexual health business, Prevention Is Key Consulting, where she conducts presentations, demonstrations, and trainings on sex, sexuality, sexual health, HIV, AIDS, and STI prevention. She enjoys talking about sex, pleasure, sexual health, advocating, working with, and discussing prevention to underserved and marginalized individuals, families, and communities. Nhakia became a ASHA ambassador to promote sexual health to people of color and to promote that there are people of color in sexual health professions. Nhakia also enjoys fashion and spending time with her three children.

Courtney

My name is Courtney. I recently graduated with my BS in Wellness Management and became a CHES. I am now ready to take on the sexual health field! Serving my community through this field has always been a primary goal and passion of mine. Being an ASHA Ambassador is just another way I can do that. I am so excited to see what my future in sexual health has in store for me!

Kiran

I am Ayurvedic Physician. After completion of my graduation, I started General practice. After that, I did a Post-graduation in Sexuality & Sex Counseling & Started my Sexology Practice. Along with my practice, I am doing awareness program about Adolescent Issues & Sexual health. My goal is to educate about Healthy Sexual Issues from Adolescents to Old age people. I enrolled ASHA because it is a Global platform. In future I interact with like-minded professionals it will help me to update my knowledge

Cassandra

Cassandra M Parks is a Certified Relationship, Dating, And Intimacy Coach in the Metro Atlanta Area. She looks to provide honest, safe, and fun information about all aspects of relationships. She also wishes to be a huge part of the change in the world for improving sexual health for all. She feels that being an ASHA Ambassador helps her join the fight of proper sexual health with other like minded individuals.

Goody

Goody Howard is an intimacy consultant, sex educator and HIV activist! She's been an adult industry insider for over 10 years and she informs, educates and empowers her clients with the knowledge that sexual pleasure IS sexual health. She facilitates both proactive and reactive approaches to sex education and responsibility training. Proactive efforts focus on at risk populations and engaging them in ways that combat high risk behaviors. Offerings include genuine confidence and positive self/body image workshops as well as events that foster healthy personal relationship choices and comprehensive, inclusive sex education. Reactive responses exist as testing drives and awareness events with local public health organizations and community partners. Her goal is to empower people to create healthy sexual ethics for themselves. Goody hosts "play dates" and workshops around the country that are focused on intimacy & empowerment for men, women and couples. She layers her focus on sex positivity, enjoyment and responsibility with her energetic and engaging presentation style. Goody guides couples through their intimacy challenges with her unique intimacy consultations and speaks nationwide on topics of sexuality. She successfully promotes healthy, safe(r), more satisfying sex for all.

McKenzie

At a very early age I became fascinated with the human body, more specifically with the "private" "intimate" parts. Even as a child I was curious about what was going on down there, in both boys and girls alike. I think what intrigued me so much was the fact that those body parts weren't talked about like every other part. It was always something you talked about only when you had to and even then, it tended to be rather hush hush. I began experimenting with myself and then learned some people believed doing so was a sin and against what God said was right. Safe to say hearing this at age 10, it scared me and I spent the next two years questioning why something like that could possibly send you to hell. As I entered middle school, I found these urges to be even stronger than ever, but none of my friends seemed to have them. I finally decided to let go of what was scaring me and holding me back before and began to explore these natural sexual urges I was having. My eighth grade year, I had my first so called, "hook-up" which was essentially just foreplay, and instantly the word traveled around my entire school. I was the "whore", the girl people called a "slut", the "easy" one, these horrible rumors followed me all throughout school, until I graduated. I was devastated, broken and humiliated all because I acted on my bodies NATURAL URGES. . It was something I couldn't understand, but it was also something I couldn't resist. Once in high school I had my first and only sexual education class, it was part of the physical education program that took only one week out of the whole year. I remember being the only one asking questions, often to hear a giggle come from behind me, but I truly wanted to learn. I wanted to be informed why my body had these urges and how I should handle them. Want to guess the schools answer? Handle the urges with abstinence. I immediately knew something had to be done about the stigma being sex and sexual health. After taking many classes on my own, I now know there are so many more ways to discuss it, ways that will actually help people like me who don't want to just push their sexual nature to the side. Since then, I have studied the psychology of sexuality and have realized what I was feeling was completely normal, yet society led me to believe this stigma that sex was somehow a bad thing. My reason for becoming a sexual health ambassador is I want to make a difference in peoples lives that struggled, been judged and misinformed just like me, so that someday we as a society will talk about sexual heath just like you would the common cold. WE NEED TO END THE STIGMA!!!!!

Bishwa

Bishwa Dawadi MD (Family Medicine) and Diploma in Mountain Medicine is in the medical profession with more than 14 years of first-hand practical experience of offering medical service and medical education in various settings including rapidly urbanizing cities, rural mountains and higher Himalayas. He is professionally trained in Clinical Management HIV/AIDS, TOT in Clinical Management HIV/AIDS, National Training on Clinical Practicum in HIV/AIDS, National Training on STI. Sexual health services are relatively rare in Nepal. People do not use health services as often as would be desirable. Lack of confidentiality, discrimination and negative attitudes held by health care providers, poor communication between service providers and fear of exposure to the public were the major barriers in seeking sexual health services. These barriers should be taken into account while planning for sexual health services. People travel to Nepal from the globe. Being an ASHA Ambassador will allow me to increase awareness about the importance of sexual health to my fellow peers, family, friends, and travelers. I also hope to empower men and women to take care of themselves because good sexual health is equally important to overall health.

Mavis

Mavis Ononuju is a student at Middle Tennessee State University perusing a Bachelor's degree in General Science with a double minor in Health and Psychology. She was recently chosen as a contestant for the Miss Nigeria USA pageant and through her journey to the crown she grew more passionate about her platform to improve the maternal mortality rate by educating sexual health literacy among females in Nigeria. She hopes to collaborate with ASHA and other health organizations, as an Ambassador to share the facts and knowledge of sexual health on a global level beginning with her country Nigeria. In Nigeria a woman's chance of dying from pregnancy and childbirth is 1 in 13. Although many of these deaths are preventable, the coverage and quality of health care services in Nigeria continue to fail women and children. Mavis plans on using her influence to help bring a change to this issue.

Madhura

Sexual health is a crucial issue that needs to be addressed on a large scale. A wide array of topics like sexually transmitted diseases to cancers of the reproductive tract are included in sexual health. In a developing country like mine, a certain amount of taboo is still attributed to sex education and sexual health. Even the individuals seeking health care are reluctant to disclose their hepatitis B and HIV status. American Sexual Health Association has been providing people a platform to talk about sexual health for years. I feel fortunate to use this platform to perpetuate facts and my thoughts about sexual health.

Bridgett

Bridgett is from Chicago, Illinois and holds her Master's Degree in health communication and her Bachelor's Degree in organizational communication with a minor in women's studies. From a young age she recognized the need for a more cohesive sexual health education system. Outside factors should not influence the intrinsic human nature of sexual health. She's always held a passion for sexual and reproductive health and has focused much of her research on relevant topics. She aspires to pursue her doctorate of philosophy in health communication. From there she hopes to go into teaching at the graduate level while also working in research. She became an ASHA Ambassador to continue her work in engaging and education others, with the vast online platform provided through online social networking.

Chanchal

I'm a project manager by profession, owner of BlinkChange an e-learning and content writing company, owner of Caxus Technologies a workforce, welfare and a staffing company, yoga and health instructor, and a blogger. I have earned my master's degree in International marketing and global business. I always wanted to get associated with a cause where I can help people to not just understand but even respect their bodies. We live in a technological era, where we like it or not everything is available in the open except about sexual health which is still a topic to be discussed behind the closed doors. Due to social stigma and lack of awareness in the society, many sexual health related problems goes unnoticed. With the help of this global platform, it is prudent to use it in the right way for enhancing and sharing the knowledge. Our body is the most priceless possession, lets care for it #ispeaksexhealth

Rebecca

I have always been fascinated by the human body. I decided at a young age that I would be a doctor and ever since I've been learning as much about anatomy and physiology as I can. Naturally, this makes me the go-to "doctor" among my friends, most of whom are sexually active teenage girls. Through the years it has become clear to me that the vast majority of my peers are alarmingly uninformed about their reproductive health. The sexual education provided by our school was inadequate to say the least. The main purpose of the program was not to educate us on how to have safe and enjoyable sex, but to attempt to scare us all into abstinence (which, as teenagers, is laughably unlikely). I want to provide people with practical information they can actually use. I should not have this many girls asking me if it's normal if every time they have sex it hurts so badly that they have to stop or have pain for days afterwards.

Shanda

I'm currently enrolled in the Health Promotion program at my local university and I plan to continue my education by pursuing my masters in Community Health Education soon after graduation. I've had a passion for health for as long as I can remember. Both of my parents knew I was going to end up in the medical/health field one way or another – and here I am! I love educating people about any and all health-related topics and I, too, would like to reduce the stigma surrounding sexually-transmitted infections and diseases as well as pass on credible information to educate our community and keep us all healthy.

Danielle

My name is Danielle. I am the HIV/AIDS Liasion for my local chapter of one of the largest non-profit national nurses organizations BNR. I chose to become an ambassador because I want to be able to reach more people while promoting and encouraging safe sex and I'd like to network to be able to better serve my community.

Amanda

Amanda Boyd is on a mission to change the healthcare field as we know it. Through her company, Compassionate Holistic Healthcare LLC, Amanda is driven to provide individualized holistic health programs that go beyond simply treating the illnesses that plague our society, but healing the individual from the inside out. Compassionate Holistic Healthcare LLC, is a holistic health coaching and consulting firm that provides alternative healthcare options. Each and every client is afforded the opportunity to work alongside a dedicated coach/educator to form an individualized treatment plan that considers not only the physical but the spiritual, emotional, and financial condition of the client. Amanda's love for helping others was born out of a difficult period in her life where she took on the role of being the main caretaker for her ill mother. This passion to serve others, led her to pursue a rewarding career as a Registered Nurse. During her 18 years in healthcare she has worked in long-term care, cardiac/telemetry, trauma/neuro, psychiatric nursing, education, and leadership/management. During her time working in these various fields, Amanda was disturbed by the healthcare system and its inability to provide adequate treatment options that were accessible, ,sustainable, and cost effective for each individual patient. In addition, these treatments often came with the physical, mental, and spiritual restrictions prohibiting the patient from returning to a level of optimal health. Due to her personal and professional experience in the area of sexual health she is passionate about assisting young people in their own sexual health. With the rise in AIDS/HIV and other sexual transmitted diseases despite the advances in medical treatment, Amanda believes that the testimonials of others is the most influential piece to the puzzle. Therefore, she speaks freely and passionately regarding her own life experiences and is excited to be accepted as an ambassador with the American Sexual Health Association. Fueled by her desire to empower her clients, her strong entrepreneurial spirit, and a heart to uplift career oriented women (specifically single mothers), Amanda founded Compassionate, LLC. Over the past 5 years she has also taken on the role of coach and mentor in order to encourage other women who aspire to be successful in their career and fulfill their visions all while caring for the families. It is her belief that everyone possesses a unique gift within them that will help to make the world a better place. Without everyone operating in their God ordained gifts, the world will not and cannot reach its maximum potential. Amanda is currently finishing her studies to become a licensed whole-health educator, as well as a certified wellness inventory facilitator. Following which she will go on to pursue her Doctor of Nursing Practice at Duke University school of Nursing in 2017. Amanda is the CEO & President of Black Nurses Rock, Indianapolis IN Chapter. She is also a current member of the American Nurses Association, National Psychiatric Nurses Association, and National Holistic Nurses Association.

Haley

I'm currently a public health major learning how to apply prevention & intervention programs to inform and educate the general public particularly in sexual health and being able to feel open when discussing the topic at hand. I wanted to be an ASHA Ambassador, one for a class I'm attending but two because, I felt this was my personal best way of getting information out to a mass quantity of people at any given time of the day. By being an ambassador I plan to help spread the motivation of practicing safe sex and informing those of prevention methods to keep safe from STIs & STDs.

Muhammed

Muhammad Awwal Jibril is a public health/youth advocate with the 'Initiative Supporting Adolescents and Youths in Education and Sexual Health' (ISAYES). He is a global volunteer that shares his experience and skills while volunteering in various part of the world he finds himself. As a member of the ASHA Ambassador, Muhammad will like to share some specialized strategy on tackling the global adolescents health challenges and help improve the health and wellbeing of adolescents and young adults globally. Muhammad thinks educating, mentoring and empowering adolescents to lead the campaign against various SRHR abuses and problems can help bring a long lasting solution to the problem. A Mentorship lab for young adults and a focused group discussion among adolescents and their guardians can help educate and inform them about sexual health and reproductive health challenges befalling them. More grassroots advocacy, establishing partnership with global networks, collaboration among youth led CBO/NGO on SRHR issues and sharing experience can be of great help to the current global health challenges.

Ashish

I am a medical student studying at one of the premier medical institutes in my country. Many a times I observe that due to social stigma and lack of awareness in the society, many STIs and sexual health related problems goes unnoticed. I feel as a medico I have a responsibility towards my society for creating awareness about sexual health and related problems. American Sexual Health Association is doing a commendable work towards promoting positive sexual health by spreading it's word across the globe. I feel honoured to be a part of this organisation. Let's start creating awareness and contribute towards the making of a healthy society.

Laketha

My name is Laketha Brown . I am from NC.I am a Family Nurse Practitioner student. I am also a traveling registered nurse. I have been a nurse for about 6 years now. I have always had a strong interest in sexual health and education, especially in nursing school. I believe the topic of sexual health is a conversation that should continue throughout the lifespan. I also believe education on sexual health and STI prevention should be available to all no matter how they identify or how society sees them. I am very honored to have been selected as an ambassador.

LaToya

A graduate of Syracuse Central Technical Nursing School Class of 1997. LaToya is a Licensed Practical Nurse with years of experience in a variety of Healthcare settings such as long term care, hospital, rehabilitation, office, home care, outpatient surgery, college health, private duty Medicaid with NPI #/fragile child classification, travel health, nysiss and more. Crossed trained in the laboratory, medical records and other office functions. LaToya is an eager learner and is always open to educational opportunities to build on to her career. She is near completion of her Bachelor's Degree in Health Service Administration this December 2017. LaToya is the CEO/ Founder & President of Black Nurses Rock Syracuse Chapter Inc. The 25th chapter of 50 local chapters of the national professional organization of Black Nurses Rock. LaToya is the founder of Brainy Boys Support Group & Disability Awareness established in 2013, American Heart Association Ambassador, Onondaga County 2016 Cancer Committee Member , World System Builder Member, American Association of Health care Administration Management member 2017 and ASHA Ambassador . LaToya became a ASHA Ambassador because she herself was not taught about healthy relationships growing up . It is her mission to teach our communities to take charge of their sexual health.

Adria

Public Health and specifically sexual health became an interest for me in 2011 when I started working in our state's public health lab processing STI specimens from the non-profit clinics in town. It was there I realized the rampant STI rates in our city and became interested in researching the statistics and epidemiology of varying diseases. We consistently have one of the highest STI rates in the nation, and with so many clinics in town, I wondered some possible barriers to receiving testing, education, and treatment. I learned quickly that certain populations are marginalized regarding their health and especially sexual health, and this has a major impact on our community. Knowing my interest in public health and with a background in psychology, I enrolled in graduate school for a degree in Health Behavior focusing on health disparities and stigmatization. I'm interested in addressing the varying reasons for people's health decisions, and the ways in which we can influence positive change in not only an individual level, but at a community and institutional level. I'm very enthusiastic when it comes to health policy and advocacy, and I've been following state and federal legislation closely and attending hearings at our capitol in support of bills promoting sexual health. Also, I volunteer at a few organizations in our community, specifically Planned Parenthood and at the Women's Center for Advancement (specializing in domestic and sexual abuse). Currently, I'm in the process of working with the Abortion Access Fund in a local clinic to help establish and expand their state program. Recently, I became a member of the Sexual Health Research Collaborative at my university, which engages the community in evidence-based education and prevention. Being involved in this group, and interacting with teenagers (the highest proponents of STI's in our community) has taught me the importance of technology regarding social networks and the spread of information. I'm interested in utilizing and creating technology that inspires, so I'm in the process of taking classes focusing on instructional technology systems and programs. My goal is to incorporate technology that promotes sexual health education and is accessible to multiple populations. I believe everyone should have access to resources for sexual health to help them make informed decisions, provide empowerment, and to help promote body positivity and sex positive lives. Sexual health can be a taboo topic, and I'm hopeful that this will become less stigmatized, and people will realize it's acceptable to talk about sex and sexual health. There is still a lot of work to be done, and I'm excited to be able to engage in varying organizations, especially as an ambassador for the American Sexual Health Association. Helping promote events, providing education, and outreach allows for open communication and engages our local, national, and online community in initiatives to support sexual health and well-being.

Lisa

Dedicated nurse, Lisa K. Williams is an active member of community organizations and founding CEO of Black Nurses Rock, Tyler, Texas. Born and raised in Tyler, she is the daughter of Ellen Jean Williams and the late Arthur Lee Williams. Graduating in 1988 from John Tyler High School as an honor roll student, she attended Tyler Junior College and received an Associates in Applied Science in Respiratory Care in 2002. A recipient of the 2012 Health and Wellness Advocacy Award from Alpha Kappa Alpha sorority, Lisa is dedicated to the field of nursing. It is her love, representing an incredible learning experience and wonderful journey helping others. She worked as a CNA since she was 16, and before acquiring her vocational nursing license in 2003. She worked for Truman Smith Children's Hospital as a Respiratory Therapist, Gladewater TX, while attending college. Lisa received her BS in Business Administration from Texas College in 2006, and she became a Certified Assisted Living Manager in 2009. In 2016, she became a Diabetic Self-Management (Conservation Maps) Facilitator at Merck with a lifetime certification, an Ambassador for the American Heart Association and an Ambassador for the American Sexual Health Association. In 2017, she completed and graduated from the BNR Leadership Academy. Currently, Lisa works for CVS Home Health Agency, Dallas TX, serving as LVN Field Nurse/Community Liaison for 3 years. She also worked as LVN Field Nurse for Nightingale Home Health. For 5 years she was Assistant Director of Nursing at Park Place Rehabilitation Center, Tyler TX. Most recently, Lisa founded Black Nurses Rock, Tyler, TX, serving as chapter president and CEO. In addition, she is also a BNR State Director of Texas and National Board Member of BNR. Lisa leads with a mission to inspire and empower innovative leaders to serve and educate vulnerable communities. Currently she is pursuing a Masters in Business Administration desiring to become an entrepreneur as a Nurse Consultant. Lisa is a member of the North Star Baptist Church of Tyler TX; Alpha Kappa Alpha Sorority; Top Ladies of Distinction, Rose City Chapter; Francis Shivers Guild #7; Waridi Consistatory #236 Golden Circle; Mellie Arps 195 Heroines of Jericho; National Council of Negro Women; Women in NAACP (W.I.N.) Local 6232; Executive Board Member of NAACP Local 6232; Cabot Award Volunteer; Texas College Alumni Association; Order of the Eastern Star, Chapter #55; A. Phillip Randolph Institute; Tyler Black Metropolitan Chamber of Commerce, Longview TX; and Metro Chamber of Commerce, Tyler TX. She is Chairperson for the Women in NAACP, and she has served as vice president of the Greater East Texas Black Nurses Association, Tyler TX, for 2 years. She has also served as secretary for the Top Ladies of Distinction, the Eastern Star, and the Golden Circle, and as assistant secretary for NAACP. She is also a member of the National Association of Licensed Practical Nurses and Boss Nurses organization. Lisa K. Williams has a son, Antonio, daughter, Celissa, and granddaughter, Caleigh. She lives by the philosophy embodied in that famous quotation: "Give a man a fish, and you feed him for a day. Teach a man to fish, and you feed him for a lifetime."

Kayla

Just a few months ago I was diagnosed with HSV. I wasn't informed I may have come across it and at first, I was super upset about it. And I got even more upset after I met a guy I really liked who rejected me because of it. A friend told me about the sexual health ambassador program when I decided I was no longer going to be depressed about my HSV status. I had taken a stand to educate about HSV before applying to be an ambassador so I am super excited to further the education about all sex health. I'm looking forward to raising awareness and reducing stigmas.

Kailah

I am a graduate student studying community health; I also work as a biometric screener and health educator. I experienced many sexual health issues at a relatively young age and the majority of those obstacles would have been avoided if I knew what I know now. For years I've done volunteer work as a peer educator and have spoken to youth about general health topics, but I've always had a specific interest in sexual and reproductive health because of my own experiences. As I've continued to study health and increase my personal interest I've decided that sexual health will definitely be a topic that I focus on throughout my career. For one particular project during my undergraduate career I decided to be a "Condom Fairy" on World AIDS Day, and while I passed out condoms and sparked conversations with my peers I took note of some of the negative commentary. Some were very uncomfortable talking about sex and many joked about not using or 'needing' condoms. Lack of condom use seems to be a common theme amongst my generation. Many are only concerned about getting pregnant but neglect to acknowledge the other risks that are associated with unsafe sex practices. I became an ASHA Ambassador because I want people (especially in my generation) to understand the importance of protecting their bodies and to know that it is okay to explore their sexuality but that it is possible to do so safely. My goal is to help people feel comfortable with talking about sexual health and to seek facts concerning their bodies, sex, and sexual health to make informed decisions.

Leslie

I have a lot of roles which informed my decision to become an ASHA ambassador. As a writing instructor at a public university who reads both personal narratives and researched-based essays from young adults, I have encountered so many false assumptions about gender, sex, relationships, and STIs that my heart has broken for my students and the society/culture that has taught them these things about themselves and others. Of course, these weren't new stories to me, someone who grew up in the U.S. South's culture of shame and fear when it came to matters of sex. So, maybe my heart is broken for the girl I once was, too. I am so surprised that the same incorrect information is still propagated after all this time. Because I saw the power of writing and of closely examining rhetoric to help students construct new, sustainable narratives about themselves and their worlds, I started working toward the degree and licensure necessary to become a professional mental health counselor with an emphasis in narrative and writing-based interventions. The intersection of mental health and sexual health constitutes much of the research I am doing to prepare myself for that change in career and to conduct future studies and surveys. Furthermore, I'm a mother and believe in protecting children by helping them to understand their bodies and their right of bodily autonomy. I've only mentioned children, teens, and young adults, but I believe EVERYONE could benefit from increased dissemination of credible information about sexual health! I am adding the role of ASHA ambassador to my repertoire in order to collaborate with like-minded people in advocating for accessible and affordable healthcare, for comprehensive, lifelong sex education, and for the creation of a culture which promotes health in mutually fulfilling sexual experiences between consenting individuals who share equal power.

Taneisha

Taneisha Ray-Lee graduated from Forbes School of Business at Ashford University in 2015, with a Bachelor's degree in Business Administration. She is the founder of Sexy Lingerie and Things an online adult novelty store. With owning an adult novelty store she feels sex and sexual wellness go hand and hand. Taneisha's passion is to educate everyone about sexual health. She has always been the go to person when it comes to sex and sexuality among her family, friends, and customers. For that reason, she is honored to be an American Sexual Health Association Ambassador to spread the awareness of sexual health with everyone especially the LGBTQ community which is close to her heart. ASHA will give her the resources to continue her dream of becoming a Sexologist. Taneisha will share her growing knowledge of sexual health and wellness to the world.

Luis

I am currently a clinical psychology doctoral student at Albizu University in San Juan, Puerto Rico. Also a certified Sex Coach, with years of experience as a communicator and educator offering seminars, classes, presentations, blogs and conferences, in Spanish and English in different topics but mostly sex and sexuality. My goal in my work as a sex coach is to promote an educated, healthy and satisfying view of sex and sexuality. Empower individuals and couples to achieve the sex life they desire, to be happy with their body image, sexual preference, sex orientation and gender identity. I wanted to become an ASHA Ambassador because I think ASHA embodies healthy sexuality education. As a professional in a "taboo" field, it is important to become an advocate for education, for equality, for gender rights, for prevention programs, for the opportunity to have a happy and safe sex life. That is why I am an ASHA Ambassador!

Kathy

A life-long student and troublemaker, Kathy Slaughter currently pursues the craft of mental health therapy as her full-time gig. With a Masters in Social Work from the University of Michigan, including a certificate in Women's Studies, and a BA in Philosophy, her passion for personal growth and self-development is matched only by her interest in teaching others, through one to one interactions and the classroom. She thrives off of intimate conversations that lead others to new realizations about their own lives. Over the past 10 years, her professional activity included working with families in crisis in the community, drug and alcohol treatment, and supporting teenagers at an area high school. Her professional focus now includes human sexuality, relationships and trauma. Because there is so much confusion, myth and misinformation about sex, many people suffer needless shame and anxiety about their sexual expression. As she seeks to improve everyone's ability to feel comfortable in their own skin, Kathy's passion aligns with ASHA's mission. As an Indianapolis emissary for Sex Geekdom, Kathy convenes regular discussion groups for intelligent adults to learn more about sexual health.

Ariel

Hi, I am Ariel Clark a senior at the University of Kentucky and majoring Family Sciences and minoring in psychology. I was born in South Korea but raised in a variety of places because of my military family. As a have traveled through the world one thing remains constant. This is the negatives connotation associated with sex and sexual health. Many people view sexual health as impure or risqué. Having these opinions limits their knowledge of sex. I wanted to become an ASHA Ambassador to educate all communities on all things sex such as STD's, proper contraception, etc. By not knowing it put certain communities at risk. I want to end the negativity surrounding sexual topics. I will use my platform to be a voice for those who do not know. If I can't educate one person then my title as Ambassador will not be in vain.

Sandy

I am a Registered Nurse and currently work in Mental Health. I wanted to become an ASHA Ambassador so that I can be a catalyst for change. I remember the first time I heard about sexual health. I was 12 years old. We left the classroom feeling more scared than informed. My goal is to get people comfortable discussing sexual health and to get rid of the fear surrounding it. My motto is "If you know better, you do better".

Cynthia

Cynthia Minor, born, raised and currently lives in New Orleans, Louisiana, a true "New Orleanian". She is a member of several professional nursing organizations, to include, Sigma Theta Tau International Nursing Honor Society, Walden University's Honor Society-"The Golden Key" and one of her greatest accomplishments is Who's Who Publisher for Outstanding Professional, Excellence, and Dedication. Cynthia is a self-motivator, caring, patient, committed, dedicated, supportive, honest, trustworthy, kind, considerate, jovial, and resilient type of person. She is a Master's Degree prepared registered nurse educator and associate professor working in an associate degree nursing program. Cynthia teaches theory and clinical experience to students on the third level within this concept based nursing curriculum. She has a passion for teaching, supporting, advising, and retaining students throughout their academic, professional, and personal journey. Cynthia is no stranger to the nursing and education profession, having spent twenty-nine years as a labor and delivery nurse in various capacities, to include staff, charge, and preceptor nurse, clinical supervisor and currently nurse educator. She teaches online and face-to-face in classroom in business and technology courses at a community college. She has a Bachelor of Arts degree in business administration under her belt as well. Cynthia is her student's biggest cheerleader as she inspires, motivates, and encourages them to study hard being able to understand and apply and to have faith and confidence as their best friends to be successful. Cynthia's background in nursing, education, and life solely includes family, friends, mentors, and faith as the foundation of her strength, confidence, endurance, perseverance, and guidance throughout all areas in her life. She's a life-long learner as she continues to pursue a Doctorate of education degree in higher education and adult learning. She is a Doctorate degree candidacy at Walden University in the proposal stage of her dissertation, "Nursing Students Knowledge about Human Papilloma Virus (HPV) and Other Sexually Transmitted Infections". Once Cynthia obtains her Doctorate degree, her goals are to teach masters and doctorate nursing students online at a university and organize and develop her own business within the nursing and education professions. Cynthia is a lifelong learner and educator who is willing, excited, and unafraid to promote, share, and educate others about sexual health. Being an ASHA Ambassador will give her a chance to build the gap in society with evidence based knowledge and skills of sexual and reproductive health. Louisiana is one of the states with the highest epidemic of sexually transmitted infections (STIs). Cynthia wants to make a difference by sharing knowledge and skills to help decrease the STI rates and assist in making healthy choices. Healthy choices can be made through teaching awareness, prevention, screening, and treatments. Cynthia's interest in teaching sexual health has been in existence for many years and being an ASHA AMBASSADOR gives her the opportunity to share more and touch many using technology. #ispeaksexualhealth

Irene

Who am I? My name is Irene Treadwell, President/CEO of the Black Nurses Rock-NYC Chapter established May, 2016. I received my certificate in Practical Nursing from LaGuardia Community College, 2011; a Bachelor's of Science in Health Services, Policy & Planning from New York University, 2001. I am a LPN at a non-profit that serves the homeless, mentally ill and substance abusers. I am also an American Heart Association/Empowered to Serve Ambassador, American Diabetes Association/Merck facilitator, E-learning: Office of Minority Health National Standards for Culturally and Linguistically Appropriate Services, a Maven consultant, and the 2016 LPN of The Year, National Association of Licensed Practical Nurses. Now that we've taken care of the technical stuff, let's talk about sex…specifically, why did I want to be an ASHA Ambassador. I'm grateful to my mother for having the courage to teach us about sexuality and the human reproductive system. My mother was taught if you kissed a boy, you'd get pregnant and women who had sex before marriage were loose. How times change and yet they stay the same. As we have more modern medical technology, we still have areas of the population who are in what I would call sexual health deserts-not enough access/availability to information necessary to make educated choices. I believe, each one-teach one and that is why I look forward to being an ASHA Ambassador.

Mary

I am currently in the Master of Public Health program with a concentration in Maternal and Child Health at the University of South Florida. Throughout my program, I have learned about broad topics of maternal and child health but my true interests and passion is for reproductive and sexual health. People need to have access to knowledge and resources that help them make the right choices about their sexual health. However, many people lack what they need which can have an impact on unintended pregnancies, sexually transmitted diseases, health outcomes, maternal mortality, and infant mortality. Being an ASHA Ambassador will allow me to increase awareness about the importance of sexual health to my fellow peers, family, and friends. I also hope to empower men and women to take care of themselves because good sexual health is essential to overall health (regardless of your age)!

Natalie

Natalie Burney has been a nurse since 2009. Natalie has always had dreams of helping others. "She believed she could, so she did" is her motto in life, because nothing is impossible. She is currently pursuing a MSN degree for Clinical Nurse Specialist. Natalie is currently a Certified HIV/AIDS Tester & Counselor in Central Florida. She is also the Vice President of Black Nurses Rock Polk County, Florida Chapter. Becoming an American Sexual Health Ambassador will further help her reach out to listeners of all ages, and will allow her to utilize her commitment to both sexual health and community health while increasing sex awareness.

Kimberly

Kimberly M. Knight is a native of Raleigh, North Carolina. She graduated from North Carolina Central University with a Bachelor's Degree in Family & Consumer Sciences concentrating in Family & Community Services and is currently pursuing her Master's Degree in Social Work. She's served as an Ambassador of the North Carolina AIDS Action Network Women's Empowered Team which works directly with the Greater Than AIDS program for Alicia Key's Empowered Initiative and has volunteered at the Alliance of AIDS Services-Carolinas since 2013. Her personal interests include her lifestyle blog, The Lux Blog™ , that discusses art, culture, entertainment, and style for North Carolina. She's an Managing Online Content Editor and Contributing Writer for Sheen Magazine. She's covered red carpet events such as the 2016 Black Girls Rock Awards, 2016 Art of Cool Festival, and 2016 Beats & Bars Festival, 2016 Sheen Magazine's Legendary Weekend, and the 2015 Lamplight Awards. Currently, she's a Graduate Research Assistant with UNC's 2BeatHIV Project for the Global Health & Infectious Disease Institute and an Ambassador American Sexual Health Association.

Nikaya

I am currently an applied math major at UNC Chapel Hill who loves to stay active in a politically-engaged student body. After volunteering for a campaign during the 2016 election cycle, I was empowered to stand up for women's rights to sexual health access and education. This election really opened my eyes to the ease with which people will believe misinformation. The truth is that "alternative facts" are dangerous, and sometimes deadly, to people who lack access to proper sex education. I am excited to be an ASHA ambassador because I hope that the information relayed to my peers will encourage them to practice safe sex. I also hope to provide relevant information to people of different genders, orientations, physical abilities, and ethnic backgrounds because many times they are left out of the conversation. So excited to work with the team!

Sara

I am currently studying at the University of Oklahoma and am an aspiring sexologist. I wanted to become an ASHA Ambassador because sexual health and education are incredibly important to me, and I know that most kids don't really have access to it in school. Sexual health affects everybody in some way or another, which is why I believe access to education is so necessary. My interest in sex ed started in middle school, after being shown an unreliable powerpoint about STDs. Even then, I knew that the information being taught had to be exaggerated, and I set out to start learning. Now, several years later, I never want to stop learning! I strongly believe in shame-free, easy to understand, honest conversation around sexual health, and am excited to help facilitate that by being an Ambassador.

Aimee

I stumbled upon becoming an ASHA ambassador when I was doing research on women's sexual health for school. I am currently in grad school studying Public Health and women's sexual and reproductive health has been extremely important to me for quite a while now. It is important to me now more than ever with the threat of women's rights being taken away from us from our government. I want to educate and inform the public about sexual health and hopefully inspire them to pass along the information to their peers. Making sure the population has the right resources to maintain their health is important to me and anyway I can make a difference is my way of doing my part for health education!

Kirsten

Kirsten Schultz is a genderqueer writer and sexuality educator in Wisconsin. Through her work as a chronic illness and disability activist, she has a reputation for tearing down barriers while mindfully causing constructive trouble. Kirsten runs Chronic Sex to highlight how illness and disability affect our relationships with ourselves and others including - you guessed it - sex! She is beyond pleased to bring her focus on disability/illness and sexuality to her ASHA ambassadorship.

Erica

I study Vocal Music Education at the University of Oklahoma. I have a passion for teaching, and aside from music, I am passionate about sexual education. This passion bred from the misinformation, stigmas, and overall lack of sexual education I encountered growing up in Oklahoma schools, and my own personal experience with sexual health issues. The more we talk about and normalize sexual health, the sooner we pave a better path for people of the future. Sexual health is for all, and I am dedicated to creating and fostering a more sexually educated generation and society. The ASHA is an incredible educational organization, and I am looking forward to my time as an ASHA ambassador!

Maryssa

Maryssa Sadler graduated from North Carolina Central University with a degree in Public Health Education. She is now the Teen and Young Adult Heath Educator Advocate with the Cumberland County Department of Public Health, partnering with (Sexual Health Initiative for Teens NC (SHIFT NC). In addition to her undergraduate experience, training's, mentorship, internships, and attending professional conferences have confirmed her desire to work in sexual health. Her focus since starting in the profession has centered on teaching about healthy relationships, increasing communication skills, and contraceptive methods. Becoming an ASHA ambassador will allow her to utilize her commitment to both sexual health and public health, increase awareness of sexual and reproductive health to her peers, family and network of friends. #ispeaksexhealth

CK Chew

I have over 20 years of experience working in education line. I have had many opportunities to serve youth especially in Sexual Health for students in high school or university. And I am the formal Principal of Malaysia PD high school before continue study Ph.D. in Human Sexuality at Shu-Te University, Taiwan. During the year my study in human sexuality, I obtained as a certify sexual educator, sexual consultant\counseling, and sex therapy. All these experiences have given me the opportunity to provide training and technical assistance to organize talk into school and public to share in the foundation in sexual knowledge. Besides with all these experience given to me, I have more opportunity invited to exposé in the mass media (newspaper\Radio\TV). I am also a member of the World Association of Chinese Sexuality and Malaysia Association of Sexuality. I earned a diploma in Graphic Art and Fine Art from KLCA and an M.Ed. in Education from the Deakin University, Australia. Currently, I study Ph.D. in Human Sexuality, Taiwan. It is an honor to work as an ambassador authority on sexual health. To know many people with the same objective from all over the world. Being a sexology or sexual educator. I hope to get more sources to bring in the school or to the public. I hope through this field I can contribute more and promote sexuality health in my society, especially in this Asian country.

Shrutika

Being a medical student, I wanted to help people come out of the taboos and make them accept their own health. Healthy generations lie with healthy parents which start with us ourselves. Communication barriers have been long hampering us in sexual health education and with the advent of such a global platform, it is prudent to use it in the right way for teaching, learning and sharing knowledge.

Amrutha

Amruthavarshini or Amrutha as I prefer, am a medical student who likes to be more than what is required of me. I am a blogger, a dancer, a reader and a strong believer of the fact that the world lacks awareness. During my day to day conversations I met so many people and discovered that there so much they don't know about sexuality and everything related to it. They take the subject of contraception so lightly. 15/16 year olds don't know what to expect from the first time they have sex and there is no one they can actually talk to! The fact that sex and the related subjects are spoken behind curtains in hush hush is kind of frustrating. I strongly feel that it's high time we do away with the stigma and be upfront about it. Cheers!

Michalina

Michalina Drejza is a young doctor from Poland who believes in the world where sexual and reproductive health rights are being always respected. Stigma and discrimination in healthcare around sexual health and myths and improper information need to end. That is why she joined ASHA. She has worked for several youth-led youth-serving organisations - IFMSA (International Federation of Medical Students' Associations), International Youth Alliance for Family Planning being involved in global SRH advocacy. A passionate sexual and reproductive health researcher and future obstetrician/gynecologist.

Lydia

Lydia is currently completing her Bachelor's degree at Kent State University, with a focus in both Non-Profit services and Human Sexuality. She serves on an advisory council to the governing board of the National Association for the Education of Young Children (NAEYC), a nonprofit dedicated to advocacy and support for educators and caregivers of children, from birth to age eight. In 2016, she founded The Wandering Womb, which produces a variety of reproductive health and feminist cards and accessories. More importantly, it has become a platform from which she can disseminate information on sexual health and education and feminist and LGBTQ+ issues. Lydia is also a member of Answer, a national sexuality education resource organization. Her passions in sex education and advocacy include helping parents and educators understand and appropriately support sexual development in children, and making utero-vaginal health information and menstrual products easily accessible. Lydia is a bisexual (liberal) Christian, married to a heterosexual agnostic, with a mixed-race daughter and single-race son. Lydia and her husband are committed to raising their children to make a difference in the world in spite of (and because of) the various privileges and injustices they each face. Lydia dealt with undiagnosed utero-vaginal conditions for years, before finally finding medical professionals willing to do more than just put her on the Pill and ignore the very real problems she was having. Since, she has been passionate about better and more accurate sex-positive health education. What began as a commitment to educate herself and raise her children with better knowledge about their bodies has become a journey towards sharing that education with a much bigger audience.

Anna

Upon graduating from college, I found myself traveling abroad to work in Ireland. Since my time away, I have allowed myself to come to a realization about what I am passionate about. I observed that sex and female sexual health has sparked an interest and has been a passion of mine from a young age; from the discovery of self-pleasure in my youth to the diagnosis of an STI at 23. Through the ambassador program, I hope to break the stigma and taboo on sex and sexual health. Educating others and spreading awareness that it's okay to talk about sex.

Tirth

I am a final year medical student and I believe that sexual health is important. Everybody does it and yet it is big taboo in our society. People with STIs and HIV are not treated well. They are also human beings who must get the same respect in society. I believe the American Sexual Health Association is the premier organization working towards sexual health awareness and it provides me a platform to spread the awareness and I am very happy to be a part of such an organization which brings equality in society and breaks all the taboos. ASHA also provides me good exposure being such a great community. Let's break the silence and come out loud.

Debashish

#ISpeakSexHealth. It is an honour to work as an ambassador for the oldest & premier authority on sexual health. Being a gynecologist,I commonly get to see & treat couples with STIs & STDs. I would like to bring in the "Educate-Screen-Treat" approach that I use in my clinical practice to spread awareness about Cervical Cancer. NCCC has already been doing brilliant work in this area. ASHA provides a wonderful platform for everyone in making people aware about Prevention & Treatment of STIs/STDs.

Belize

I've been an ASHA Ambassador for 3 months. I decided to join because I contracted herpes 8 years ago. I was scared out my mind. I realized that no one was talking about herpes at all. ASHA was the only website I received updated information on herpes. I became a Herpes Advocate last August and came across the opportunity to become an ambassador. I was not ready at that moment. One day I was browsing the website for information to share on social media and decided to join. I was so honored to receive the email that I was selected as an Ambassador.

Kennon

Kennon Jackson, Jr. has over 18 years of experience working in outcome-focused program management - specifically in areas of child- and family-health services. Kennon has had both personal and professional opportunities to serve youth with several umbrella-style non-profits at the state level—like Sexual Health Initiatives for Teens North Carolina (SHIFT NC), formerly the Adolescent Pregnancy Prevention Campaign of North Carolina (APPCNC). These experiences have given him the opportunity to provide training and technical assistance in evaluation capacity building, strategic planning, and program management for many non-profit agencies and other professionals during his career. Kennon also has substantial work experience with federal entities as well—serving as a Project Coordinator and Evaluation Officer for the Substance Abuse and Mental Health Services Administration (SAMHSA) and the United States Department of State, respectively. Kennon had the pleasure to work with some of the country's leading experts in adolescent health while employed at the Johns Hopkins School of Public Health - Center for Adolescent Health. Kennon earned his B.S. in Biology from Davidson College and an M.A. in Public Policy from the Duke University Graduate School. While embracing all of these opportunities has provided an invaluable background for Kennon's work in evaluation, technical assistance, and training—Kennon also participates in his local community. He serves as a volunteer for the community theater, board member of Communities in Schools (CIS) of Cumberland County, and a member of City of Fayetteville/Cumberland County Human Relations Commission. Kennon happily enjoys the leisurely pace of life in North Carolina—especially on the beach while surf fishing.

Kenna

I have always felt that sexuality is one of the most interesting parts of being human. As a bisexual woman, I found belonging and acceptance in the LGBT community, but had an impossible time finding good sources for sex education that looked like my life story. I am now a Health Programs Volunteer at the Sacramento LGBT Community Center, giving presentations on consent and STI prevention to teens and 20-somethings. I'm trying to be the person I wish I'd met when I was a newbie bisexual!

Samantha

Self-proclaimed sex geek, I have always had a passion for Women's sexual health, the sexual health of the LGBTQIA community, and how I could best help improve what is a very taboo subject for many. I've always found sexual health to be interesting and found a love for it very early on in my studies. I received my Bachelor's of Science degree in Public Health from Temple University and I'm currently seeking my Master's of Public Health (MPH) from Penn State University's College of Medicine. In the free time I have I enjoy taking Tae Bo classes, lifting weights, and spending time with my pets and husband. #ispeaksexhealth for all those who feel that they cannot get reliable and correct information.

Amy

I am a Human Relations major at the University of Oklahoma. My dedication to promoting sexual health began in high school, as I grew up witnessing how the lack of sexuality education and resources impacted the Oklahoma community. I firmly believe that sexual health is an all-encompassing issue and that is why I have chosen to devote my future to promoting comprehensive sexuality education, advocating for reproductive rights, and striving for accessible sexual health care. I love the work ASHA does and am so excited to be part of the ASHA Ambassador team!

Gabrielle

I knew becoming an ASHA Ambassador was for me when I realized that I could combine two of my favorite things, sexual health and social media! Not only do I think it's important to meet people where they are, but social media plays a major role in today's society and by promoting sexual health through social media outlets, we can reach major audiences. I plan to be a part of the change we wish to see in our world for improved sexual health for all by talking about and advocating for the "taboo" topic and sharing my knowledge with others in a fun and educating way.

Tanya

Tanya Bass has over 20 years of experience and is viewed as a subject matter expert in the field of health education, minority health, pregnancy prevention, HIV/STDs, reproductive health and sexual health. Tanya is a member of the Women of Color Sexual Health Network (WoCSHN), the Association of Black Sexologist and Clinicians (ABSC), the American Association of Sexuality Educators, Counselors and Therapists (AASECT) and North Carolina Society for Public Health Education (NCSOPHE). Tanya serves as a mentor for several public health education students and alumni at NC Central University's Department of Public Health Education as well as aspiring sexuality educators. Tanya is a current member of the editorial board for the American Journal of Sexuality Education. She is a Certified Health Education Specialist (CHES) and enjoys planning and attending professional development opportunities. Tanya is committed to reducing health disparities and is pursuing a doctorate to begin researching and addressing specific issues impacting sexual health and sexual behavior. Much of her work has been in collaboration with community-based organizations, churches, academic institutions, state and national conferences. Tanya wanted to become an ASHA Ambassador because ASHA is where she first became committed to sexual health education and human sexuality. She plans to use this platform to support the work and mission of ASHA and provide meaningful information across the land. She believes that sexuality education and sexual knowledge is a human right.

Madison

My name is Madison Morrow and I am an undergraduate at North Carolina State University in Raleigh, NC, double majoring in Psychology and Criminology. I am planning on going to graduate school for Public Health! I want to become involved in the community by helping promote sexual health awareness and effective sexual education. I became interested in sexual health when I started college and recognized how little I had actually been taught in middle and high school sex ed and realized how this put me and many others at a disadvantage and possible risk. In my free time, I spin competitively with my school's winterguard team, read, and enjoy the outdoors.

Shemeka

Since embarking on my journey in the sexual health field I have learned how important it is to meet people where they are. As an ASHA ambassador, I hope to meet college students where they are. It is time for colleges and universities to be more proactive in sexual health promotion and empower their students to speak up for their reproductive rights.

Wojciech

Master's degree psychology student (Jagiellonian University). In the process of acquiring teaching certificate (Jagiellonian University Pedagogical Study). President of the Scientific Association of Psychology and Sexology LGBT. Editor of the scientific journal "Psychosexology". I am working at ASHA, because it is particularly interesting for me, as it is an interdisciplinary forum for practitioners from all over the world to discuss the most recent innovations and exchange ideas. As it is my dream to become a sexologist, my future job will require an interdisciplinary approach. Paraphilias and paraphilic disorders are of my particular interest, as they are understudied and their genesis still remains unknown, despite their rather high prevalence. I think that because of that, this field is particularly attractive to young scientists like myself, who seek to make a real contribution in the vast world of science.

Brenda

Guaynabo, Puerto Rico Bachelor in Natural Science; Master in Science In Environmental Protection and Evaluation; Environmental Health & Safety Specialist; Certified Public Speaker; Certified Professional National Association for the Advancement of Science & Art in Sexuality. As the first Puerto Rican ASHA Ambassador, I am honored to contribute to the sexual health education of my country by serving as a reliable source for the public media and peers. As an ambassador, I am able to provide educational material,safe practices and helpful information that could decrease sexually transmitted diseases in PR. I believe sex can be fun when done responsibly.

Brianna

I was initially attracted to ASHA's Ambassador program as a way to integrate myself into the field of human sexuality, which is where I hope to end up in professionally someday. I have a deep desire to help change the world around me to be a safe, healthy place, and this program inspires me daily to do just that. I dream to be a sex therapist and sex educator, facilitated by a graduate school in the near future that sets me up with all the tools and skills necessary.

Siiri

I became an ASHA Ambassador because I am full of dynamic ideas and have a drive to share my innovations with others. ASHA has granted me the platform to speak about my passion: sexual health. I am a current student at Portland State University, studying Community Health Education and minoring in Sexuality, Gender, and Queer Studies. I plan on improving sexual health for all by continuing to educate about sexual health. I also strive to become more inclusive with all my messages.

Priyanka

I believe sexual health is a very important area which we often neglect due to lack of awareness in the community regarding HIV, STIs, and various other issues pertaining to sexual health. People are skeptical to talk about sexual health, are not open about their HIV status and do not emphasize on early diagnosis and prevention. I believe the American Sexual Health Association is the premier organization working towards sexual health awareness and sensitization globally. It gives me an immense privilege to be part of such an organization and thereby reach out to millions of people, educating them about sexual health and working towards change. In addition, ASHA also has helped me evolve as a person with the tremendous exposure it has given to me amazing sexual health advocates globally and a zeal to learn and grow. Go ASHA and kudos to all of us !

Lauren

After being diagnosed with chlamydia, I felt disgusting and ashamed of myself. It did not help that the person who gave me chlamydia called me nasty names and didn't accept responsibility. My doctor told me that the reason people felt dirty and ashamed when they had STDs was because of the stigma surrounding them. After this experience, I wanted to promote positive sexual health and fight to remove the stigma. I also hope to increase awareness of the importance of getting tested for STDs, especially in high-risk populations of those age 25 and under. Getting chlamydia was not a punishment for having unprotected sex, but now I want to emphasize the importance of using condoms until you know your partner's status. I am now a graduate student in biomedical and health informatics at the University of North Carolina at Chapel Hill.

Bethany

Researcher by day, regular twenty-something and ASHA Ambassador by night. I've always found sexual health information inaccessible or seen as taboo, and I was thrilled to get the opportunity to change that with ASHA. I hope to make information easily accessible to empower and make individuals confident in their health. #ispeaksexhealth

Fred

I've been talking about sexual health for ASHA for more than 15 years. I love how social media has given us this great platform to reach so many more people and share positive messages about sex and sexual health.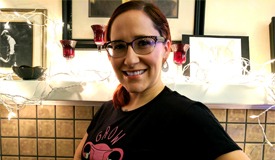 Lydia
Lydia

Lydia is currently completing her Bachelor's degree at Kent State University, with a focus in both Non-Profit services and Human Sexuality. She serves on an advisory council to the governing board of the National Association for the Education of Young Children (NAEYC), a nonprofit dedicated to advocacy and support for educators and caregivers of children, from birth to age eight. In 2016, she founded The Wandering Womb, which produces a variety of reproductive health and feminist cards and accessories. More importantly, it has become a platform from which she can disseminate information on sexual health and education and feminist and LGBTQ+ issues. Lydia is also a member of Answer, a national sexuality education resource organization. Her passions in sex education and advocacy include helping parents and educators understand and appropriately support sexual development in children, and making utero-vaginal health information and menstrual products easily accessible.